SAN ANGELO, Texas — Highs Friday will top out warmer than previous days, with afternoon readings in the 90s across West Texas under sunny skies. Friday evening, the warm weather is set to stick around as many head out to Friday night high school football games.
Attendees want to bring some extra water at the beginning of the evening, with that sun still shining and temperatures hovering near 90 degrees. However, after kickoff, temperatures will cool slightly under clear skies. Temperatures throughout the game will be in the 80s, and eventually fall to the 70s by the fourth quarter. A great night once again for high school football action.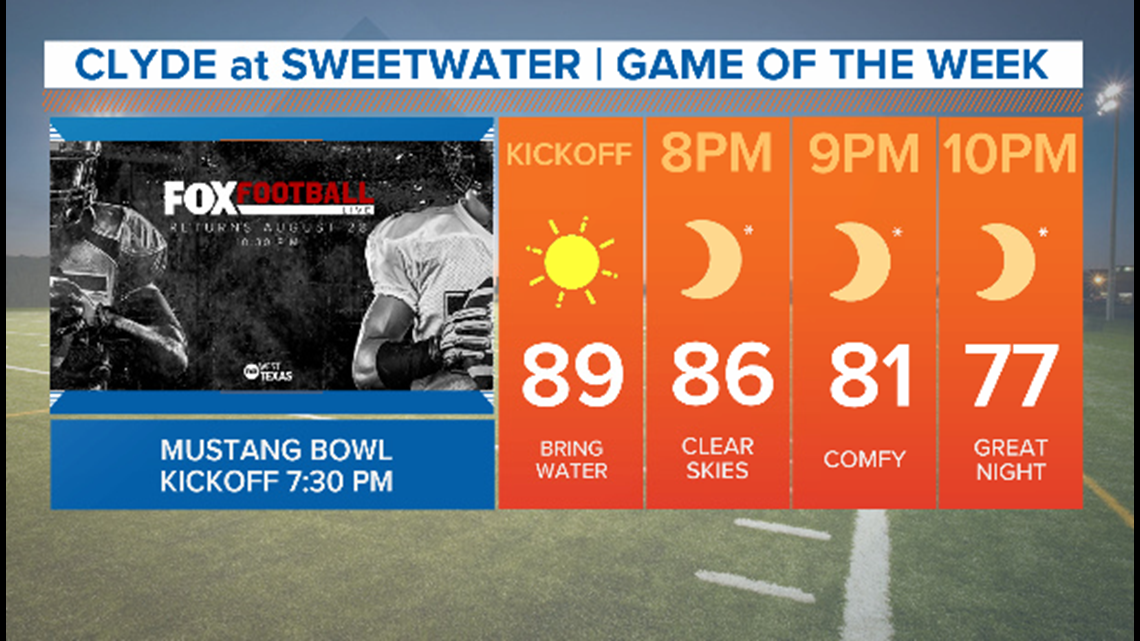 Clear conditions will persist overnight with lows Saturday morning bottoming out in the lower to middle 60s.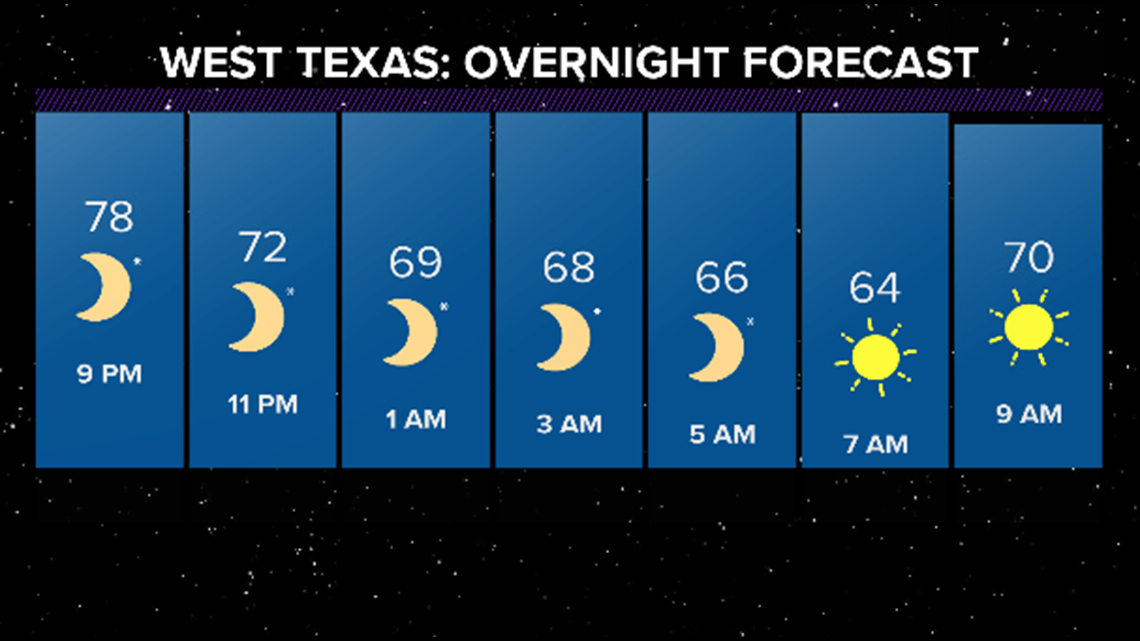 A mini heat wave is on the way this weekend, with afternoon temperatures set to climb into the middle 90s. A few locations Sunday may flirt with the triple digit mark.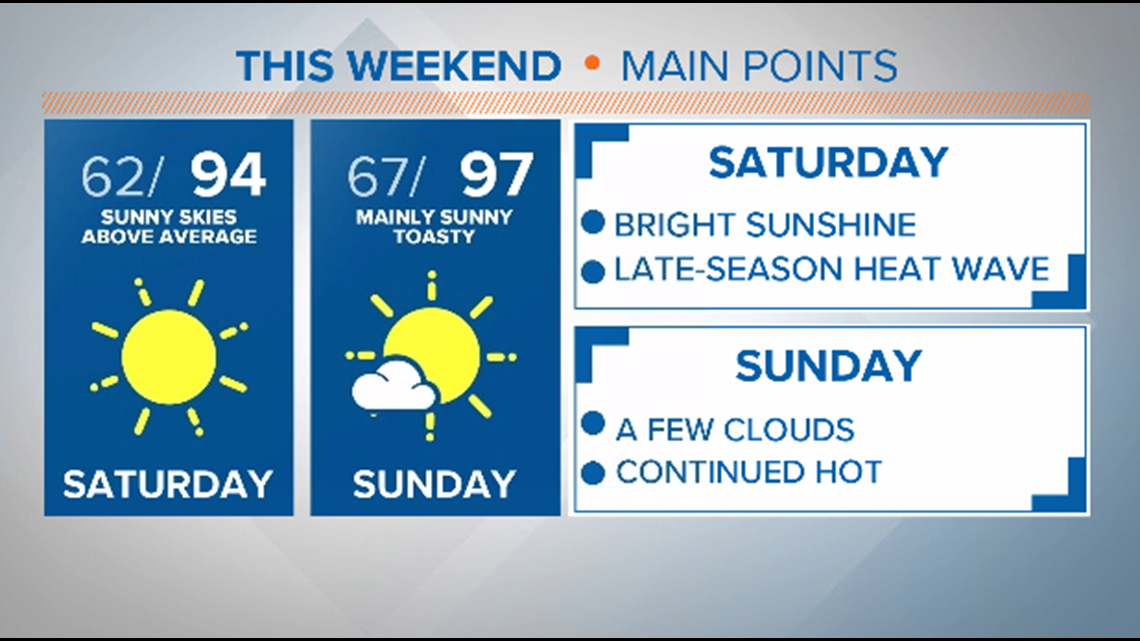 Big changes in store come Monday, with highs only reaching the 70s after a strong Monday morning cold front.
Stay with FOX West Texas for the latest.