If you're new to West Texas, let me be upfront on this one, the picturesque fall landscape you see in magazines isn't exactly what you get here.
If you're looking for your next Instagram picture, you will want to head north where the leaves are already changing. Leaves began changing color in western Montana and upstate New York earlier this month when daytime and nighttime temperatures began getting cooler.
| "The chlorophyll breaks down, the green color disappears, and the yellow to orange colors become visible and give the leaves part of their fall splendor." |
The ESF also says chemical changes occur which can form other colors through the development of red anthocyanin pigments. The biological construct of different tree species determine the color the leaves will change.
| "Some mixtures give rise to the reddish and purplish fall colors of trees such as dogwoods and sumacs, while others give the sugar maple its brilliant orange." |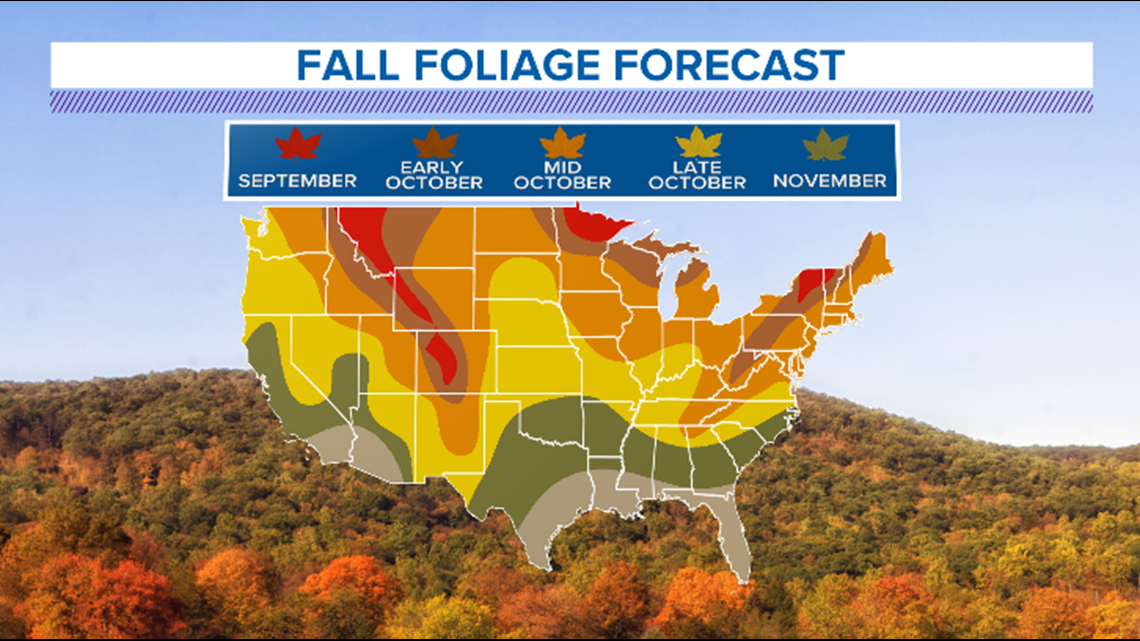 Trees traditionally start changing color in November for West Texas. However, as the ESF noted, drastic changes in our weather can expedite or prolong the changes, it can even make the colors look more dramatic.
So, save the pumpkin spice lattes and UGG boots for November when it really begins to feel like fall in West Texas.