SAN ANGELO, Texas — As the Visual Arts Capital of Texas, San Angelo is often adding new paintings and pieces to restaurants and other professional establishments.
From now through July 1, the San Angelo Visitor Center is searching for a new muralist to create a piece for the inside of the building. The idea first came about at the beginning of 2023 as a way to revitalize the center for all who enter.
"We just want for people to be able to experience a little bit of the arts when they come into the Visitor Center because sometimes they don't get to go out in the community," San Angelo Chamber of Commerce strategic partnerships and events director, Suzanna Valenzuela, said. "You know, when they're [tourists] here, they might just be driving through and so we want for them to really get that experience of seeing what a wonderful art community we have."
The application process began May 1 and was recently extended to give artists ample time to create a design. Certain criteria includes being an adult and Concho Valley resident with at least four-five photos of previous work.
The mural itself is set to be painted on the Visitor Center's back wall with the hopes of sharing San Angelo's story.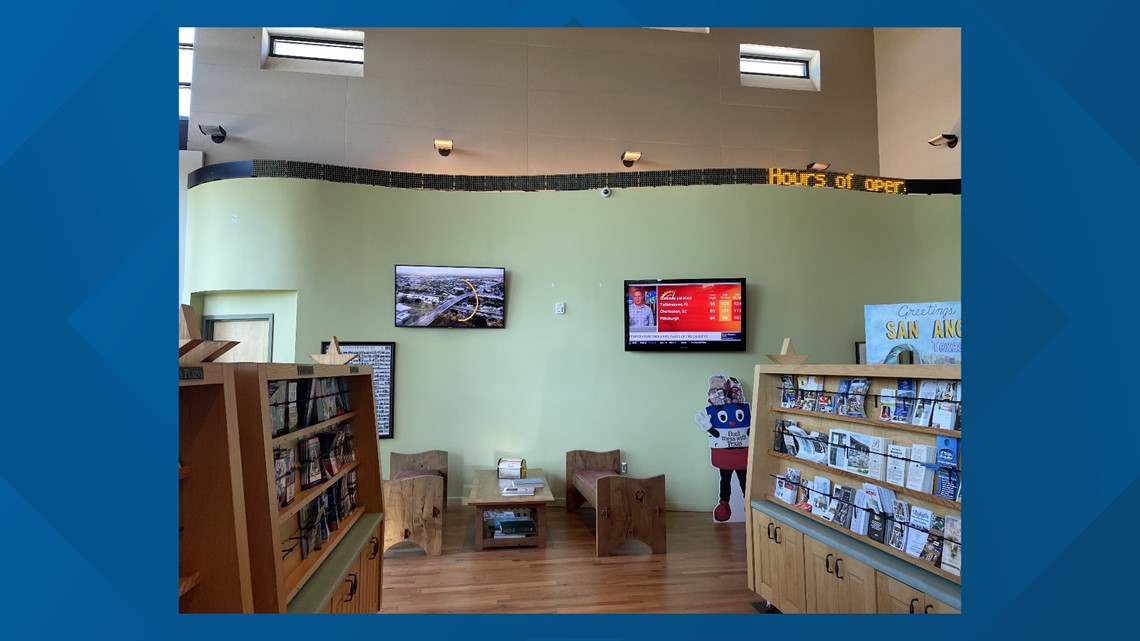 "So we really wanna get the artist perspective on where San Angelo is past and present so we're looking at wanting to see things like Lady in Blue to Fort Concho, you know, the Buffalo Soldiers, also maybe Goodfellow Air Force Base, so really telling our story in an artful way," Valenzuela said.
Once the applications have all been submitted, various community partners will come together as judges to determine which piece will be chosen. From there, the painting process will begin with the hopes of being completed before the end of the year.
"In San Angelo, we have such a great story," Valenzuela said. "We are fortunate to have nature and history and art and culture so there's just so many different ways you could visualize that."